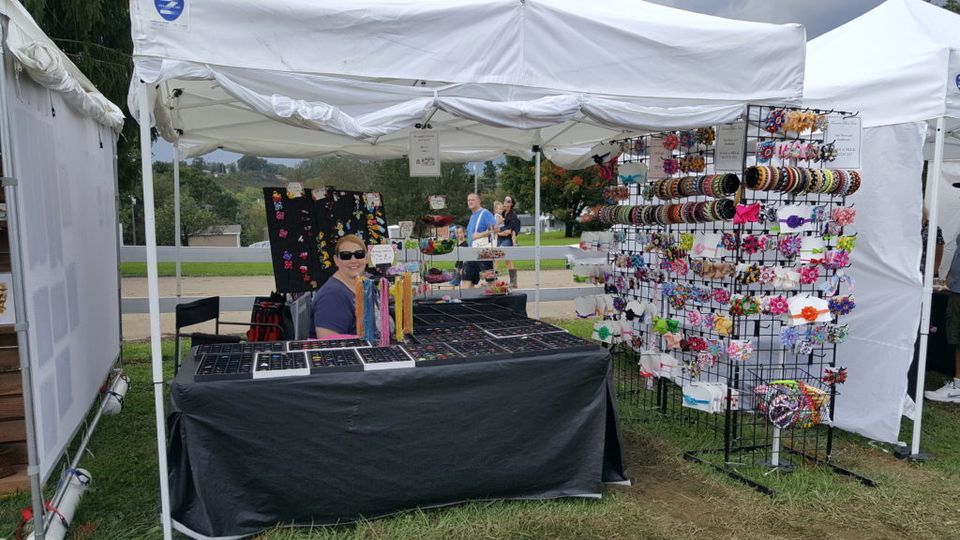 2023 CRAFT VENDORS
Join over 100 vendors for a weekend of fall family fun! 
Details:
2-day festival, October 7-8, 2023

Attracts thousands of visitors

$200.00 for a 10×10 space; $250 for a 10×10 corner space. Two Adjacent 10' x 10' Booths $400. Corner Booth plus second 10' x 10' will be $450.

 Electrical Fee #50.00

All applications mailed after August 31st will be assessed a $25 surcharge.

Held outside at Shield's Farm, a multi-acre farm in Delmont, PA

Venue includes craft vendors, food vendors, live entertainment, fresh apples and antique farm equipment demonstrations

Only vendors who hand make the items they sell will be accepted

Payment must be mailed by July 15th to be in the same location as last year
Organized by a volunteer committee and we're here to help! Contact Us or Message Us on Facebook with any questions you may have.

Make sure you complete your application in full. After hitting "submit" do not navigate away from the page until you receive a "Thank You"

If you have NOT heard from us within 3-5 days of submitting your application, please message us on Facebook to confirm. 
We are always looking for help with our crafts! If you have gifts in coordinating or organizing and would like to volunteer for the 2023 craft committee, please contact us. We'd love to have you.